If you already are a follower of this blog you might know of my obsession in connecting fashion with pop-culture. Here's a new episode of "The Best of The Best", completely dedicated to S/S 2011 (which was quite a disappointment to me). More to come, I hope, but as for now enjoy~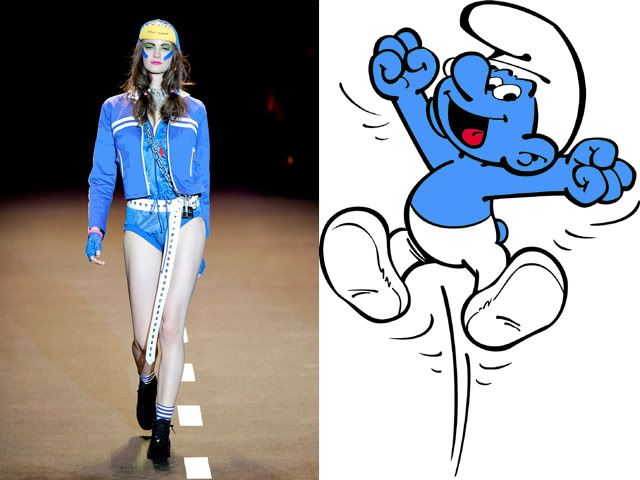 Betsey Johnsons meets The Smurfs
Because y'all know you need a Smurf outfit in your wardrobe. Just don't ask me WHY.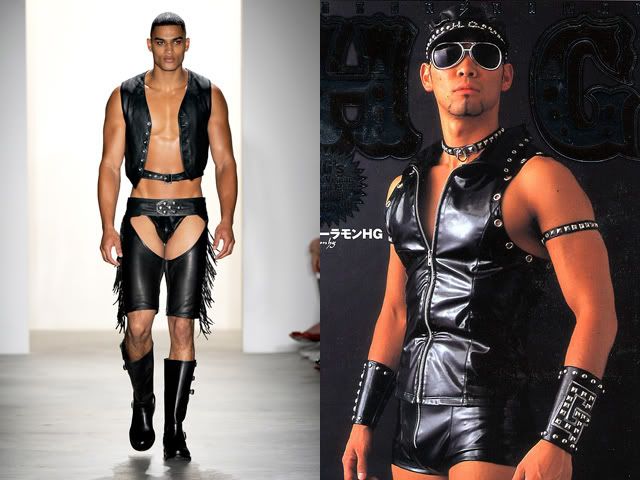 Jeremy Scott meets ハードゲイ (Hard Gay)
Leather pants+thong. Nuff said.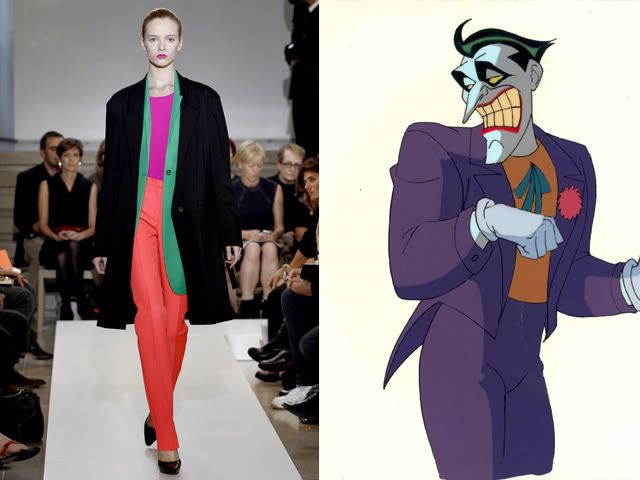 Jil Sander meets the Jocker
Jil Sander like clean lines, and so does the Jocker. WHY SO SERIOUS, SANDER?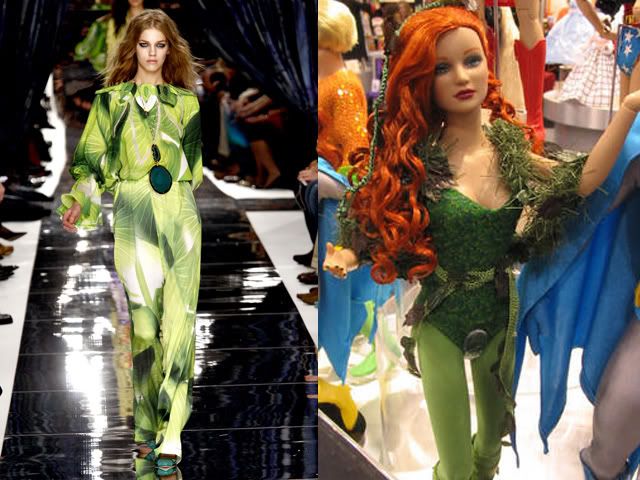 Just Cavalli meets Poison Ivy
Animalier got boring, so let's try with plants this time. And I've got a rush just by looking at the pictures of the show.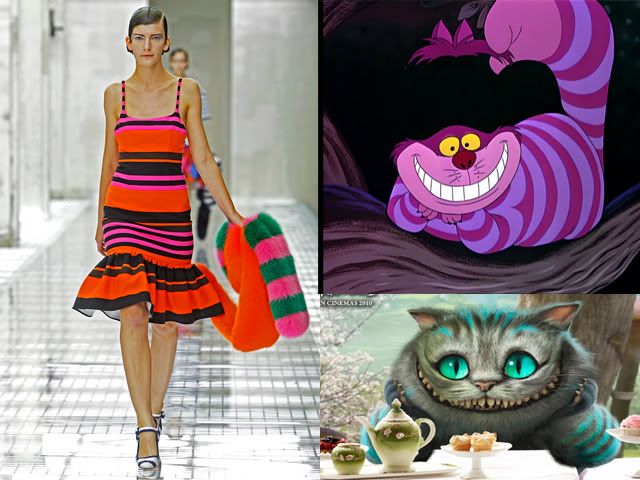 Prada meets the Cheshire Cat
THIS IS MADE OF AWESOMENESS AND MAGICAL PUSSY. How many Cheshire Cats did they kill to make that massive fur tail? Me wants, me needs.