As I previously mentioned on this blog, there are some big news for me~
If you are following me on Twitter (@alicetokyo) you already know what I am talking about.
But, but.
A while ago I was approached by the staff of , and asked if I was interested in becoming a blogger for their portal. Obviously I said yes, and here I am, a VOGUEtte blogger for Vogue Japan's online portal. I believe this experience will be really rewarding and exciting for me, I still don't know why they choose me. Thank you anyway, VOGUEさん!
I will be blogging in Japanese, but even if you don't speak Japanese I suggest you to check it every now and then, since some special contents related to Japan and Japanese fashion and events will be only aviable on my Vogue blog and not on Tokyo Quadrille. On those must-see posts I will add English captions as well, so don't worry about it.
If you want to leave some comments or simply browse the blog, but are not too familiar with Japanese, no problem! Here we go.
To leave comments: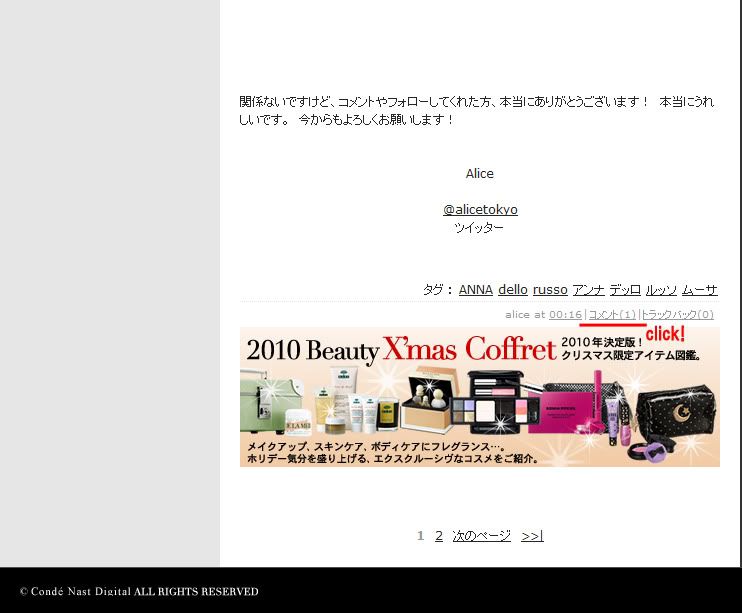 Easy, isn't it! Feel free to leave comments in English/Italian/French as well!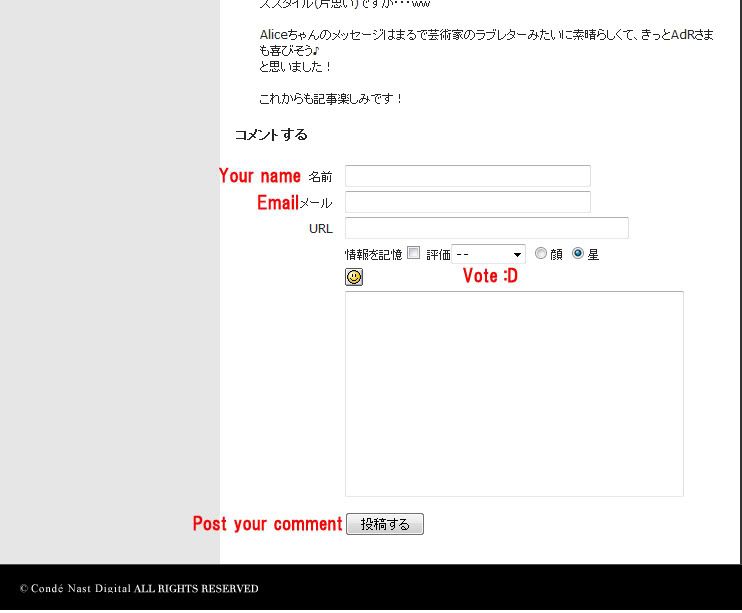 Now, let's talk a little about the pretentious picture I'm using as my icon...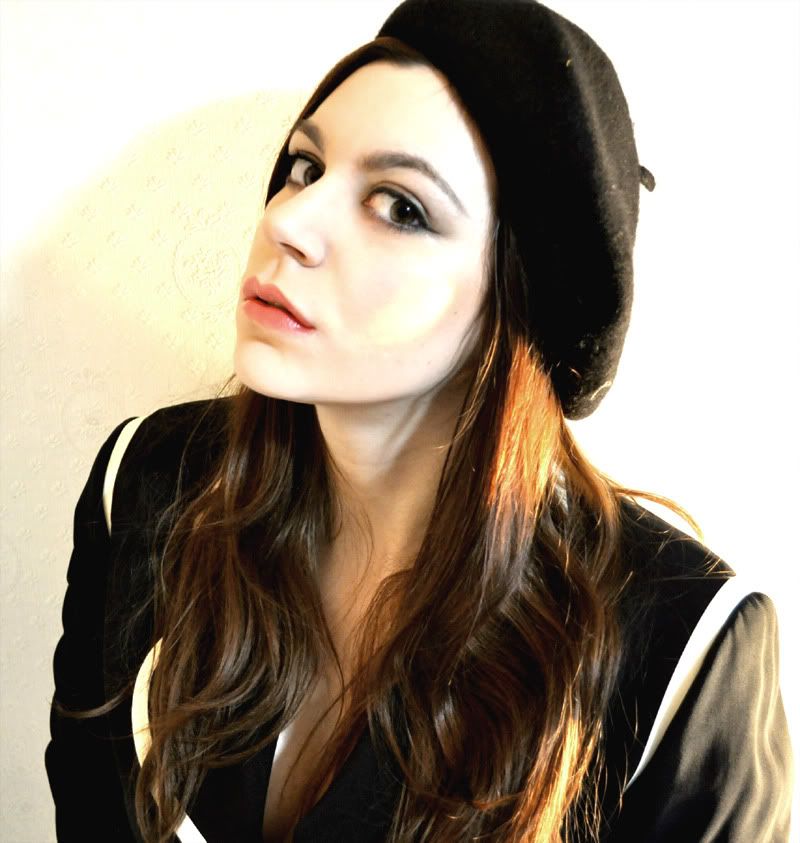 You cannot really see it, but I feel like writing a couple of lines about the jacket I was wearing for this shot (which I took myself, by the way). It's a great vintage piece, a Moschino Haute Cuture jacket from the 80's. I cannot take any credit for this awesome thrift, since I just stole it from my friend... She tried it on, and was too big for her. "Hey, mind if I try it on?". And there I am, with a jacket that compliments my curves (euphemism) and looks great on. I need to take a nice outfit picture featuring this baby.

That's all folks, hope to see you on my Style Blog for Vogue, but keep checking Tokyo Quadrille, my little treasure~ Ah, I love blogs way too much.