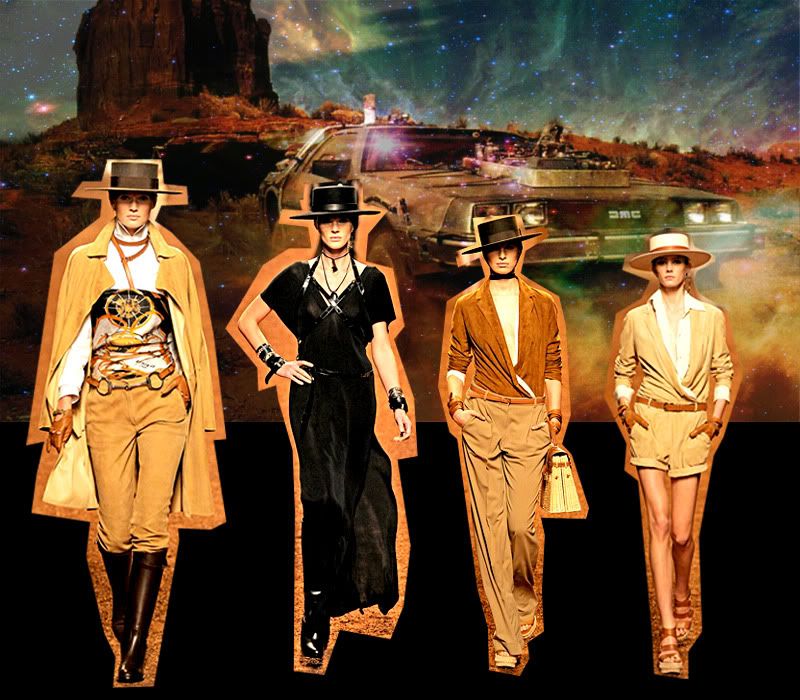 Fashion Show pictures Style.com - Collage by me
It's late, I should be already sleeping because tomorrow it's going to be a pretty intense and hopefully worthwile day (and big news may follow, hehe).
But... I HAD to give birth to this post, because Hermès just left me speechless. Jean Paul, you do deserve my unconditioned love for this. I should write something about his label as well, but as for now, I'm all about Hermès ss11.
Dusty gunfighters and masked avengers wrapped in leather, oh yes. Everything was so much Back to the Future Part 3, Wild Wild West and Zorro. I loved it, the whole Spaghetti Western feeling and the sudden need to shot some beans jars just for fun.
Anyway... Some Best of the Best spotted as well~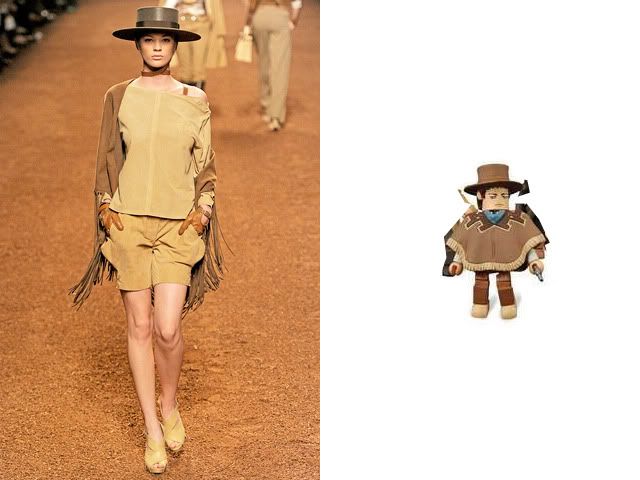 Martin McFly (with poncho)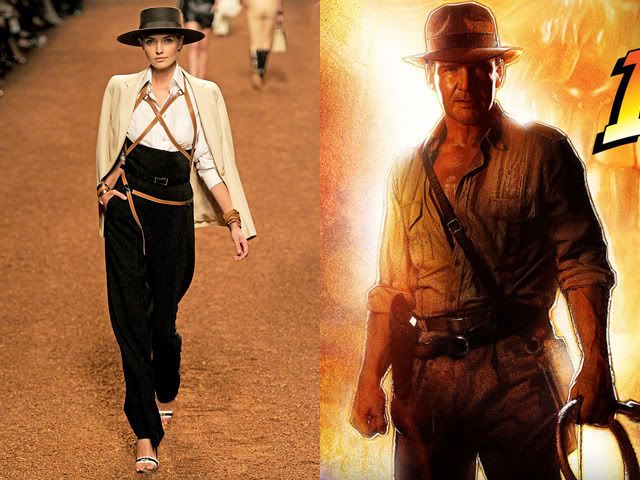 Indiana "Indy" Jones
Sancho Panza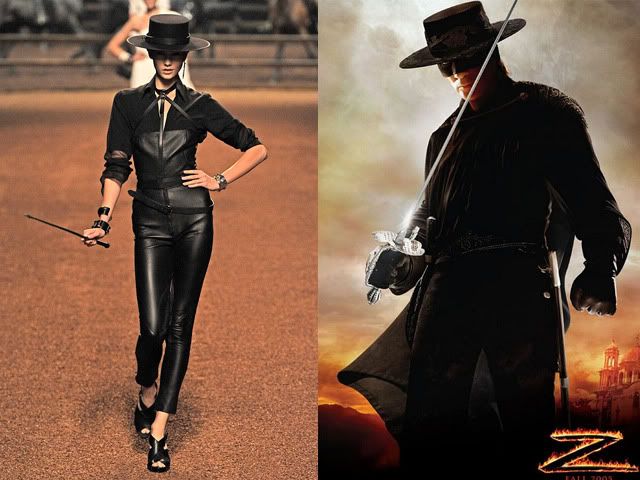 El Zorro