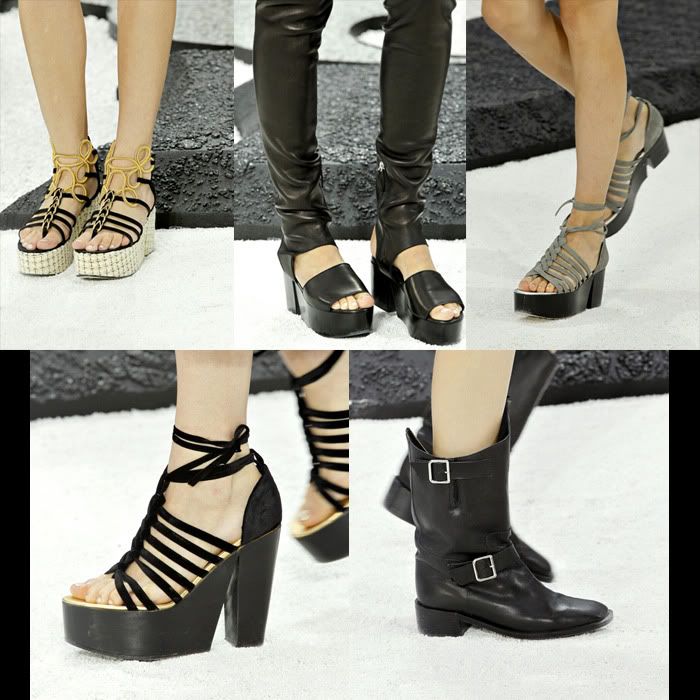 I've heard (and read online) a lot of people was addressing Chanel platform shoes as "plain ugly", but I find them so gorgeous I just kept staring at the shoes ignoring the clothing hanging on the models. People keep repeating "Less is more" like it was some kind of mantra, but when it comes to reality everybody looks the fancy clothes and crazy shoes. I've always been extremely picky with shoes. Those Chanel shoes are pure perfection expressed trough a clean and practical design. I can't really imagine my feet hurt when wearing platforms. I just noticed I pasted a pair of sleek leather boots in, without any platform under it, but it was just a reminder for me since those would be the perfect boots I've been hunting for ages. Not that I can afford them, but it's nice to know that THEY DO EXIST.
Platforms might scream 90's, but I do not care, even if I regard the 90's as a big disgrace to the humanity in its whole essence. Ok, I just wanted to exaggerate.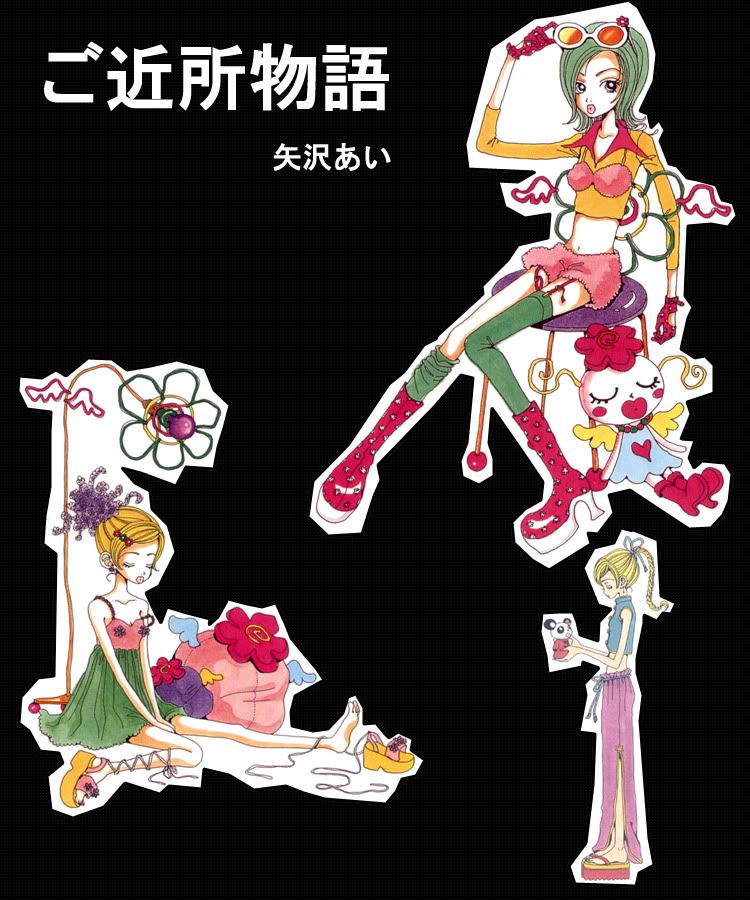 Original Artwork by Yazawa Ai, pictures from
here
Those pictures come from the Japanese comic "Gokinjo Monogatari" by the mangaka Yazawa Ai.
Note the platform shoes and sandals. It's pretty funny, because whenever I find myself sketching shoes I only draw platform shoes, platform boots and platforsm sandals. Ha.
To be honest I do not read manga (excluding Ushijima-kun. Loan sharks, oh yes.), but I've always liked Yazawa's illustration and sense of style. Probably you've heard before of a manga/anime called "Nana". One of the two main characters, Nana, was a huge fan of the British designer Vivienne Westwood and could often be spotted wearing her rocking shoes and orbs were EVERYWHERE. My boyfriend bought the whole Nana manga collection in Japanese a while ago, but I still have to read it. My bad.