So... I had my hair cut the other day and felt inspired enough to post something related today.
Those hair styles are from the ready-to-wear show FF 2010. Pictures from
Style.com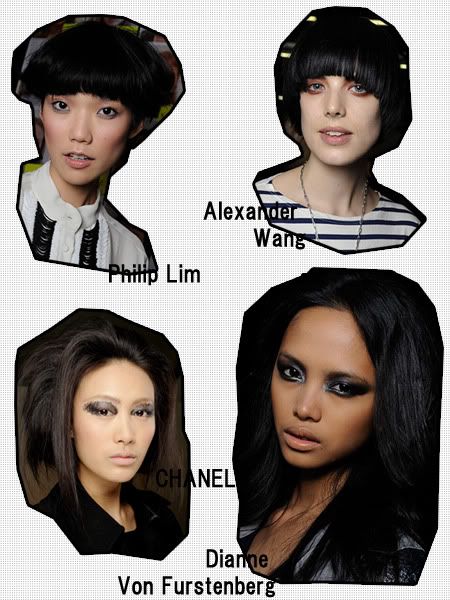 I love love black hair, but I never had enough nerve to go fully black. Well, one time I dyed it black, but it wasn't permanent so I guess it doesn't count.
Tao looks extremely cute in her mushroom cut. It's so Tao.
Agyness as usual looks adorable in her trademark (??) hair-cut. My friend Ayana had a similar style, and I totally love it. Too bad she had her hair cut again~ Ayana go back to the Agyness cut please!
The Chanel style was indeed bigfoot style, but hey, we did not forget that yeti parade.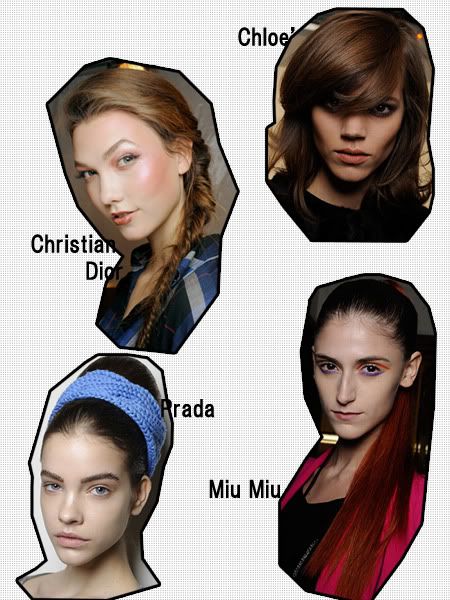 Sooo, braids for winter. Too bad EVERYONE got already bored with braids, since every fashionista, fashion blogger, and random person already showed off braids in every possible angle.
Miu Miu's two tone hair is indeed tempting cool and all, but I guess my hair looks like that when I'm to lazy to dye (or have it dyed) my hair for too long. And no, I'm not sure if I like some uber-popular fashion blogger's hair I won't name. There's a thin line between boho chic and lazy/borderline homeless.
Freja hair for Chloe' is HOT. And this time I really mean it. I should get a similar hair-cut/perm, since the shape of my face is pretty Freja-ish when I slim down. To bad now I can roll around instead of walking. Ha.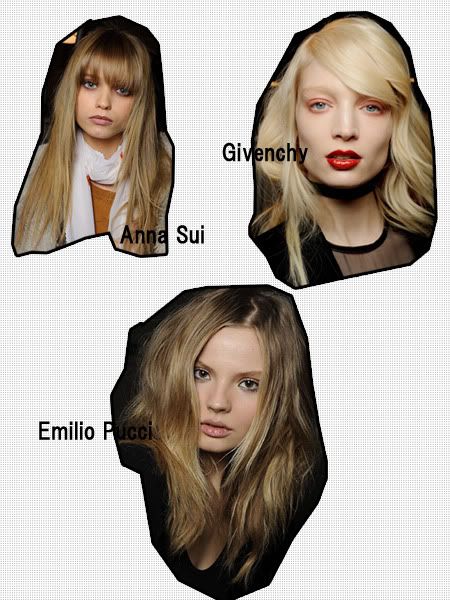 Blonde is pretty.
Should I join the Barbies or stay by the Dark Side of the Power?
I heard they have cookies.
Ok, I just realized this post makes no sense. Or no, wait. Maybe you can consider one of the above hair-styles when having your hair done?