Last Friday I had a very special meeting, but I will talk about it in detail in a week or so. Big news, who knows... he he he. I can only say I'm really excited!
My friend Marie was nice enough to take some pictures of me with her new camera, so after a long time I can post some pictures of my outfit. Thank you dear!
The outfit itself is really simple, and it's loosely based on the uniforms editorial on November's Nippon Vogue. In Italian schools uniforms are not mandatory, and only a few schools actually uses them. I've always liked uniforms, not only because they are terribly cute, but also because students always look neat and tidy for school. I really like this trend, because finally I can wear a "uniform" out on the streets without looking like a complete weirdo. Note the lack of make-up, so not me hahah
shirt n/a - sweater GAP (bf's) - skirt thrifted - shoes Fausta Moretti - bag bf's - criss cross necktie's pin Jiji (Maho no Takkyubin)

Sadly I forgot to ask Marie to take better pictures of my criss cross necktie and the pin I used. It's such a pity because it was so cute!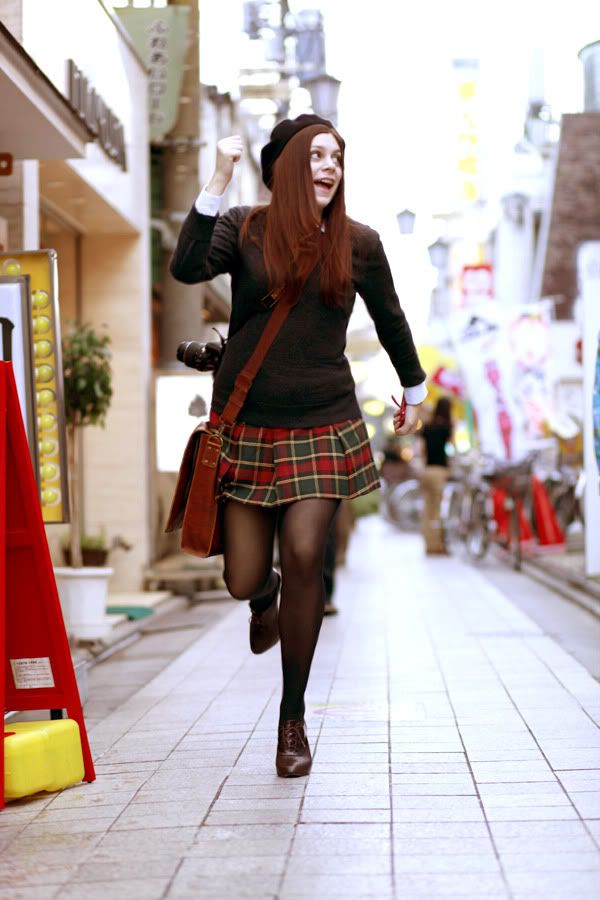 I don't remember if I was running for real or just posing, but my face is hilarious so I decided to post this one, just for you to have a laugh at my funny face.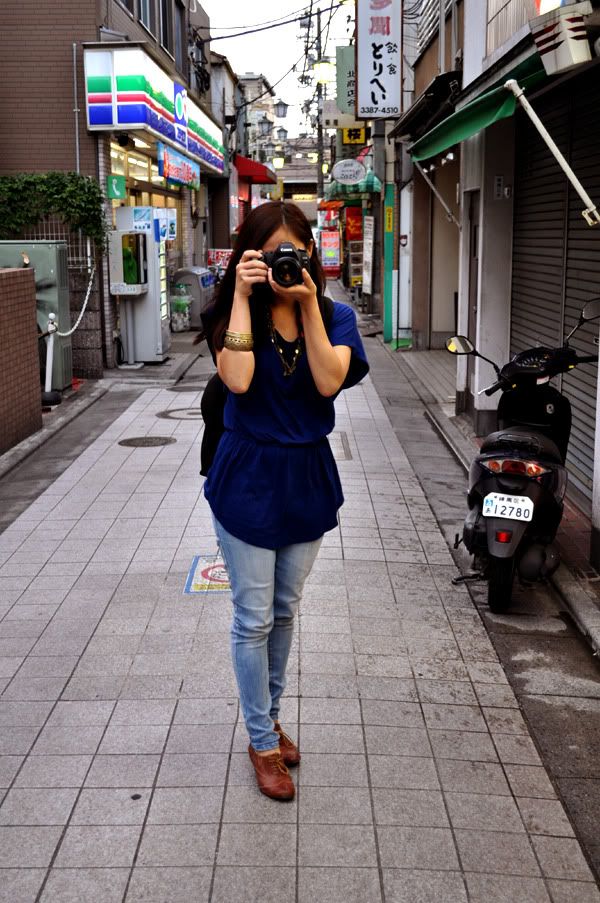 My favorite photographer and dear friend, Marie. She's the sweetest and prettiest girl ever, too bad she always hides behind her kickass camera!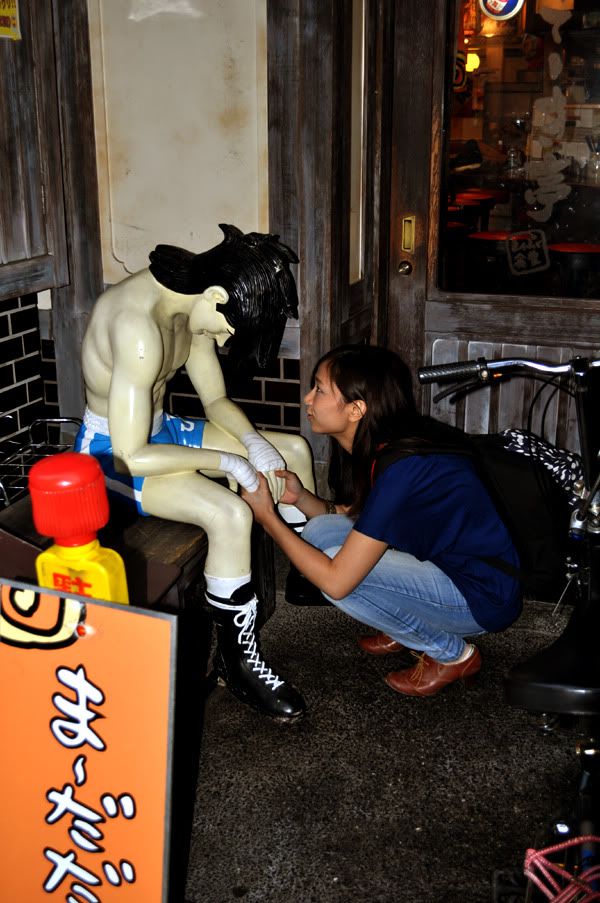 That's her trying to cheer up a sad Joe, from the boxing manga Ashita no Joe - Tomorrow's Joe. Random stuff you can only find in Japan, I guess.