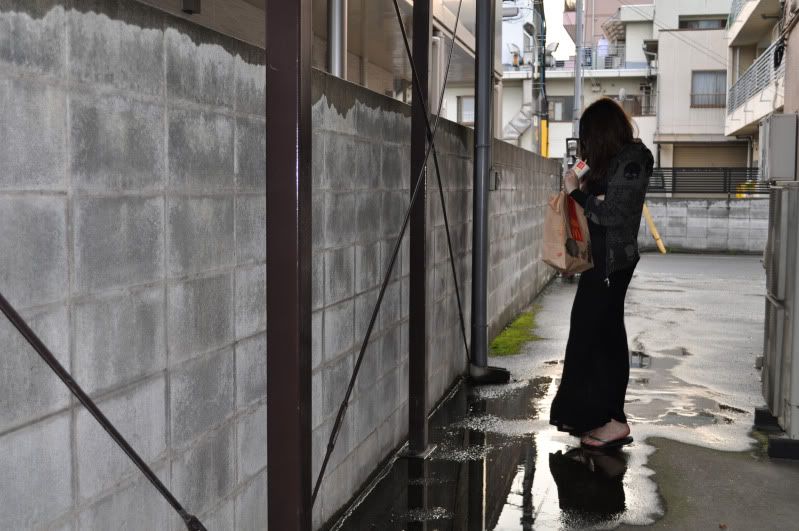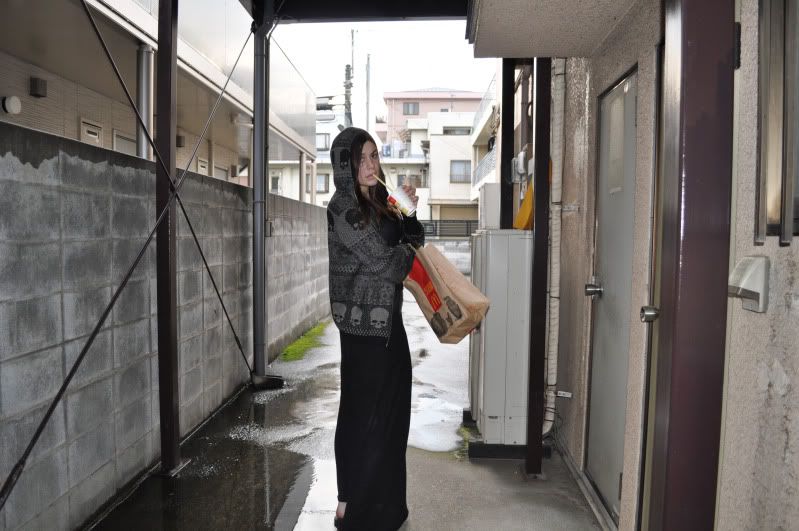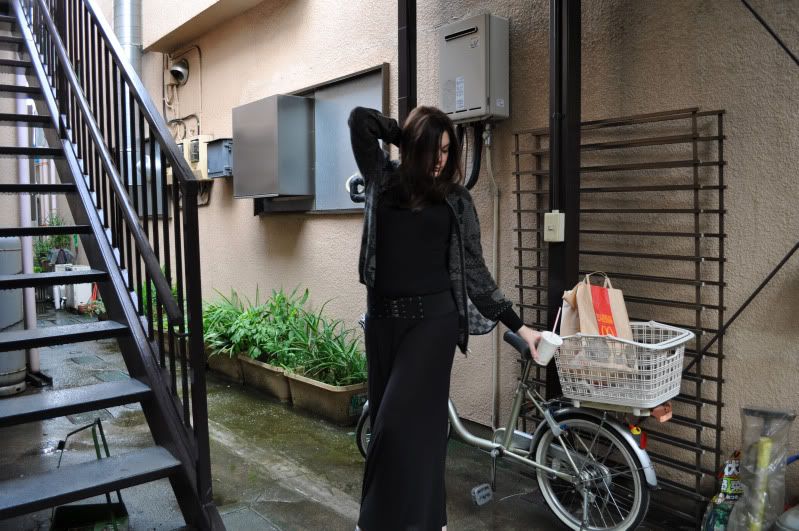 dress H&M / tshirt H&M / cardi GEMMA UOMO H. (boyfriend's) / belt my roomie Nadya left behind when she moved out / ring F21 / necklace Vivienne Westwood / flip-flops Hawaianas

This is my take on maxi-dresses, no boho-chic but your-average-highschool-goth-kid. Sorry for the last picture, it's quite gross, but that's the only picture which shows the belt.
I was coming back home from college, when I felt the urge of some junk food, and I stopped at the local McDonalds. I ordered a small yoghurt milkshake and french fries, and the whole thing came with that huge bag. Quite funny, isn't it. They always have this bad habit of giving out HUGE shopping bags.