A while ago I took part in a contest, and I won something like 15.000JPY in "Tosho Card", a type of prepaid card that can be used only in book stores. I am spending this credit mainly for fashion magazines, and today I found something fancy.
Marc by Marc Jacobs e-MOOK, 1200JPY.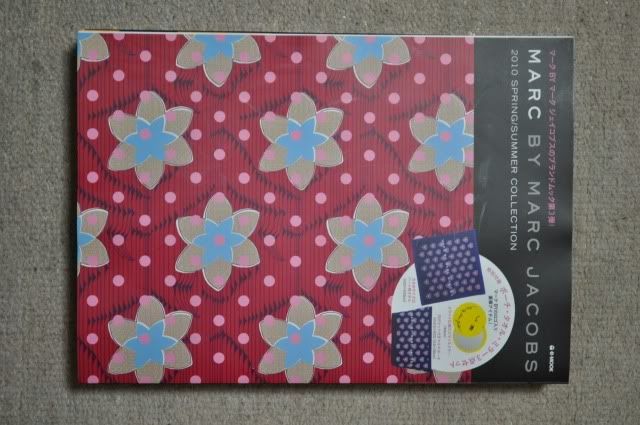 A e-MOOK is basically a catalogue with some pictures from the current season, some editoria-alike photoshoots and a bunch of local "celebrities" wearing the brand or holding purses.
They are pretty cheap, and always come with some kind of present.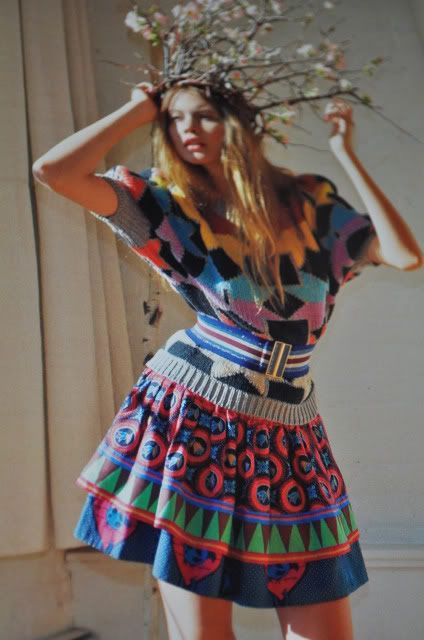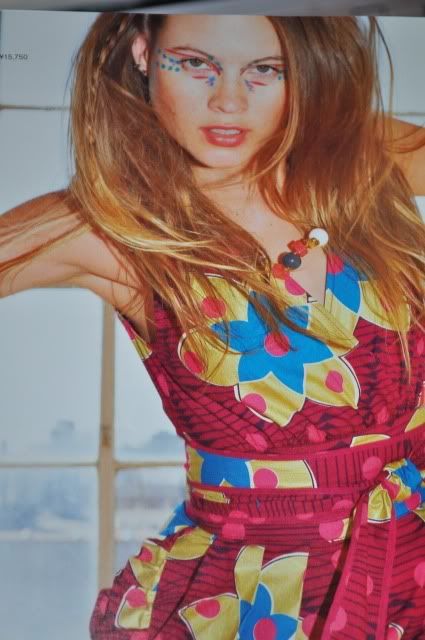 (Horrible pics today. I had an argument with my camera, sorry)
And here's the present: a face towel, a mini pochette and a slide mirror.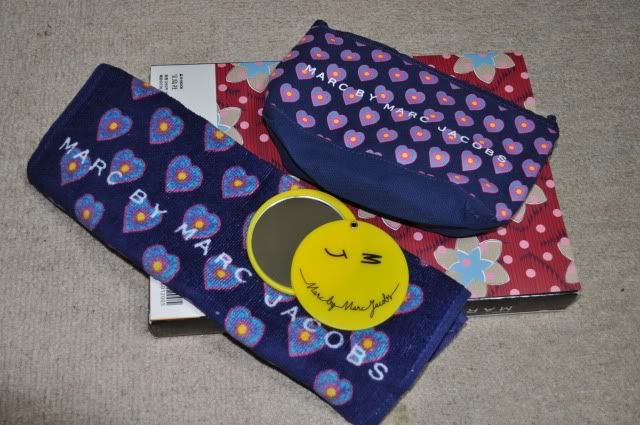 The mirror is my favorite. It looks like a smiley, so pretty.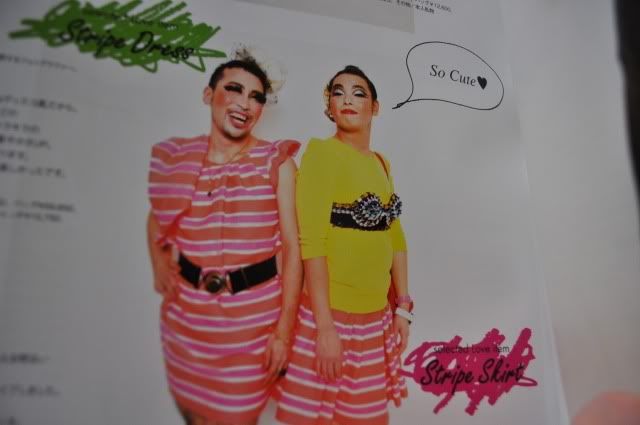 And them, two "charisma" make up artists, I guess.
Night night.